THE ABSOLUTE WÜRST
Dog Haus has garnered critical acclaim and national attention for its signature all beef Haus Dogs and handcrafted proprietary Haus Sausages, as well as its 100% genetically tested, humanely raised, hormone- and antibiotic-free Black Angus beef from Creekstone Farms. All Dog Haus dogs, sausages and burgers are served on grilled King's Hawaiian rolls. Restaurants are open for lunch and dinner daily and guests can choose from signature, one-of-a-kind Haus creations or customize their own from a wide array of unique toppings.
Founded by partners Hagop Giragossian, Quasim Riaz and Andre Vener, three friends who share a passion for creativity, quality and commitment to community, the first Dog Haus opened in Pasadena, California in 2010.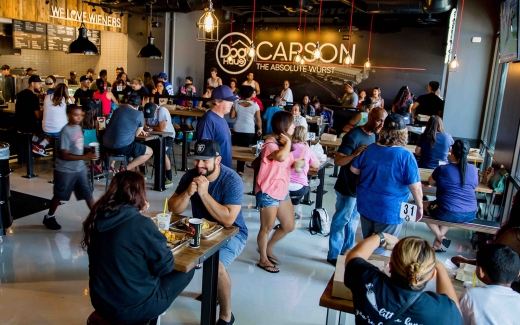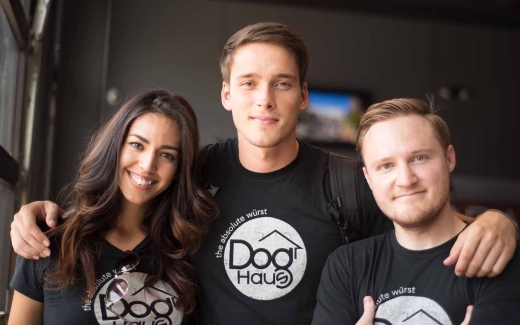 OUR HAUS IS YOUR HOME
Being in the Dog Haus is fun
Our company culture makes guest's experience fun and memorable. Upon entering, diners are greeted with a smile and treated with love and respect, making them feel like one of the pack. Stores are clean, team members are easily identifiable in their crisp, clean uniforms and Dog Haus' special sizzle make every visit tasty and memorable.
THE WÜRST STORY
OLD SCHOOL, NEW TWIST
Remember when you were a kid, and hot dogs were your favorite food? We do too.
That's why we created Dog Haus.
At Dog Haus, not only have we always loved a good dog, we've taken that love to a new level—and we share that level's fun and enjoyment with hot dog lovers of all ages. Dog Haus isn't fast food or fast casual: it's Craft Casual, a category we created that's catching on across the industry. Our quality ingredients, made to order items and fun welcoming environment target a different pattern of consumption from fast food. At Dog Haus, people linger to enjoy the experience of dining, relishing the laid-back atmosphere, which makes us a breakout brand rapidly expanding across the US.
READ MORE
Our proprietary dogs and sausages, handcrafted by Adam Gertler, our Würstmacher, are the industry's gold standard. Major critics, influencers and the general public rave about our presentation and signature sweet/savory combination. With certified humanely-raised, hormone- and antibiotic-free Creekstone Farms Natural Premium Black Angus beef, premium Idaho Duroc Heritage pork, hormone- and antibiotic-free, vegetarian-fed poultry, Dog Haus is ensuring that its values are evident in its offerings. Our plant-based proteins from Impossible™ Foods and Beyond Meat® reinforce this philosophy.
We opened the first Dog Haus in October 2010 with a vision of combining comfort food classics and elevated culinary technique. Demand was so strong we opened a 2nd location a year later and a 3rd six months after that. Dog Haus began franchising in 2013. Today, we have 50+ locations, with 15 opening soon and 120+ locations sold nationwide.
People love our hot dog, sausage and burger creations. Dog Haus' combination of sweet and savory in every bite, as well as our unique combinations, have created a cult following that extends across the United States. All of which flow directly from our mission of providing uncompromisingly fresh, quality food and a clean, energetic and fun environment coupled with excellent service. Our fresh ingredients, proprietary recipes and made to order items have garnered glowing press locally and nationally—always in the context of how fun a trip to Dog Haus is.
The Dog Haus experience emphasizes fun, personal connection and community engagement, not just for our guests, but for our staff as well by creating a work environment that encourages commitment, teamwork and personal advancement. This is another example of commitment to the Dog Haus mission, which includes creating a successful corporation that pays forward to the community while maintaining the most desirable work environment possible by valuing our team and ensuring them opportunities for their personal and professional growth.
Simply put, there is no place quite like Dog Haus. It's the haus that everyone wants to be in.
TIMELINE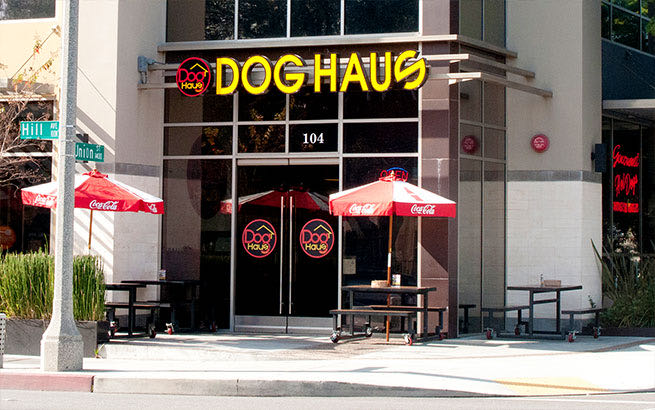 OCTOBER

2010
Dog Haus opens in Pasadena, California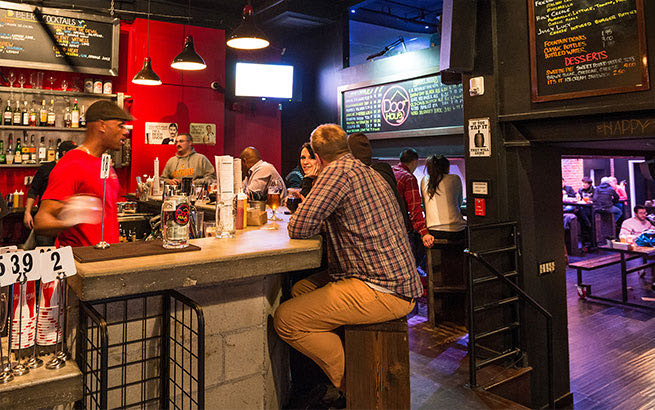 OCTOBER

2011
Dog Haus Biergarten opens in Old Pasadena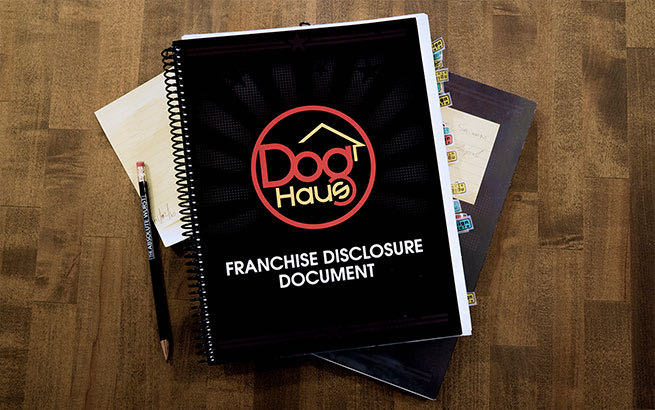 JANUARY

2013
Dog Haus begins franchising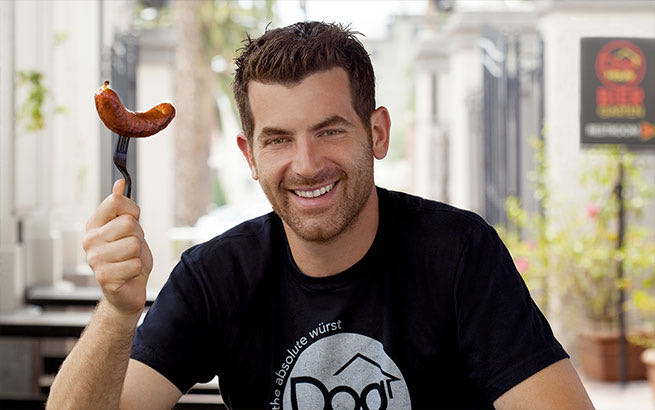 APRIL

2013
Würstmacher Adam Gertler joins team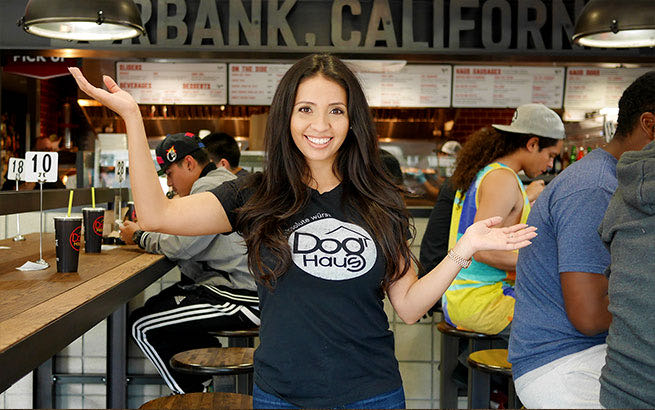 AUGUST

2013
First franchise territory sold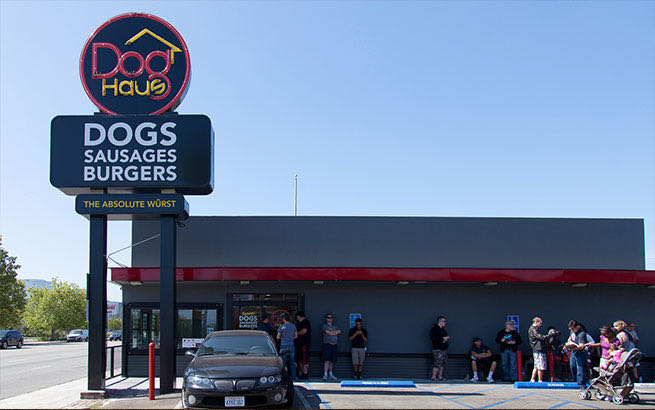 JUNE

2014
First franchise location opens in Canoga Park, CA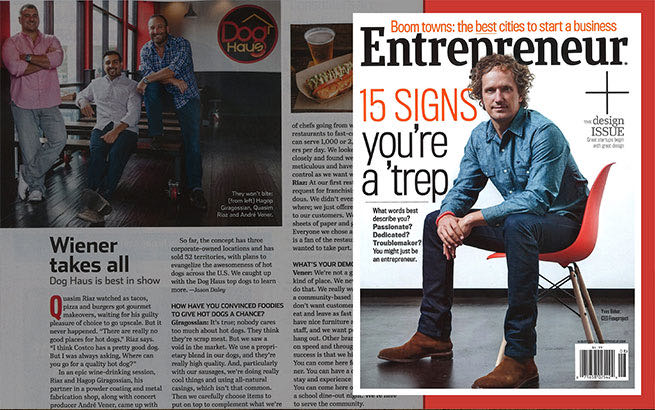 AUGUST

2014
Dog Haus featured in Entrepreneur Magazine's "Wiener Takes All"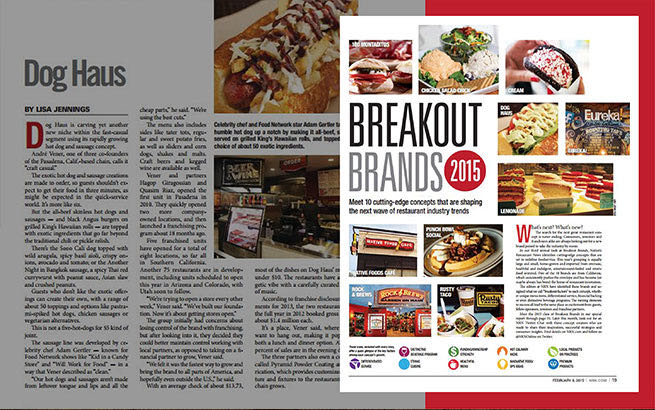 FEBRUARY

2015
Dog Haus named one of 2015's Breakout Brands by Nation's Restaurant News
MAY

2015
10th location opens—1st outside CA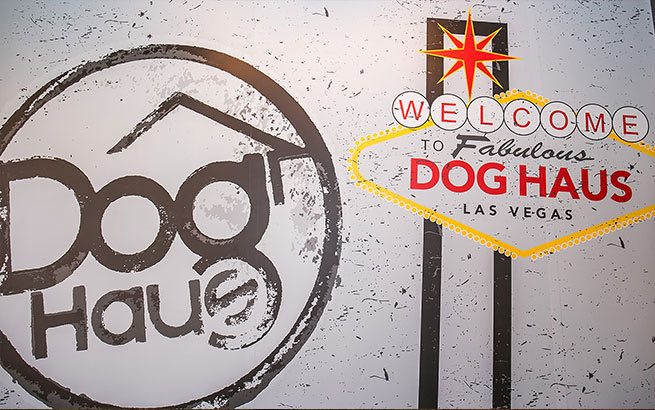 JULY

2015
100th Franchise sold-Las Vegas, NV
SEPTEMBER

2015
Dog Haus opens at the L.A. Coliseum for USC Trojans and LA Rams
MAY

2016
BuzzFeed's "Can You Hot Dog It" video breaks 6 million views
JULY

2017
Dog Haus launches Bad Mutha Clucka chicken sandwich
JULY

2017
25th Dog Haus location opens in Dallas, TX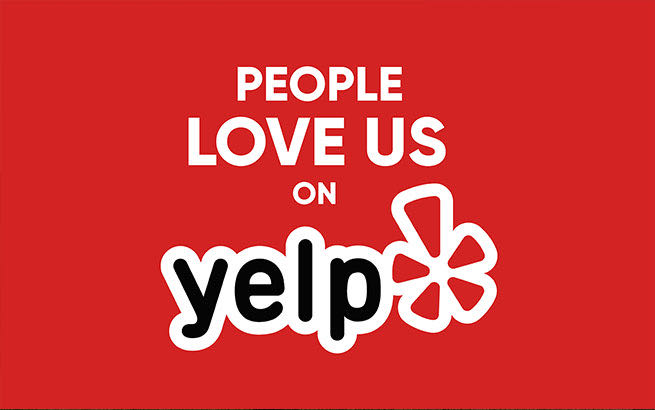 AUGUST

2017
10,000+ Yelp Reviews With An Over 4-Star Average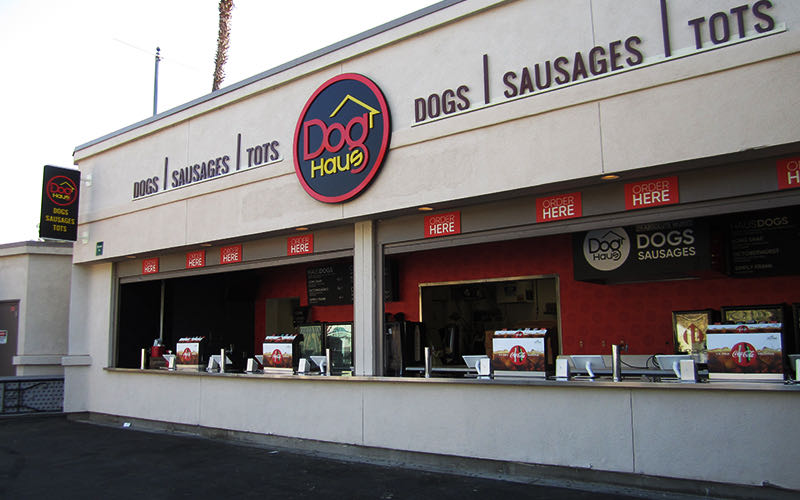 SEPTEMBER

2017
Dog Haus opens at Rose Bowl Stadium as first outside food tenant for UCLA Bruins, concerts and soccer games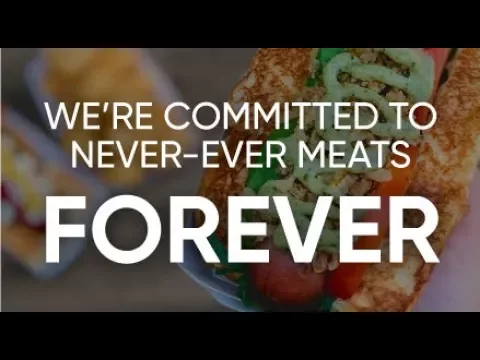 OCTOBER

2017
Dog Haus Serves Hormone- And Antibiotic-Free Beef And Chicken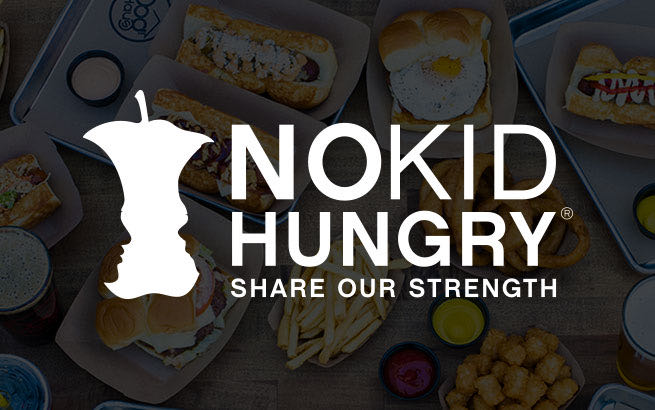 JANUARY

2018
Dog Haus partners with No Kid Hungry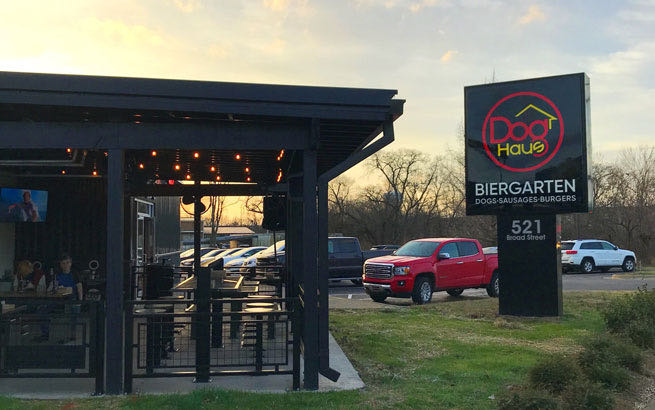 FEBRUARY

2018
30TH Location opens, Murfreesboro, TN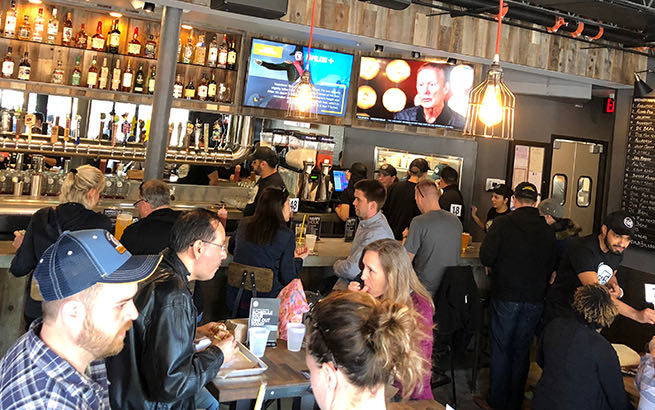 MARCH

2018
First East Coast Dog Haus opens in Bethesda, MD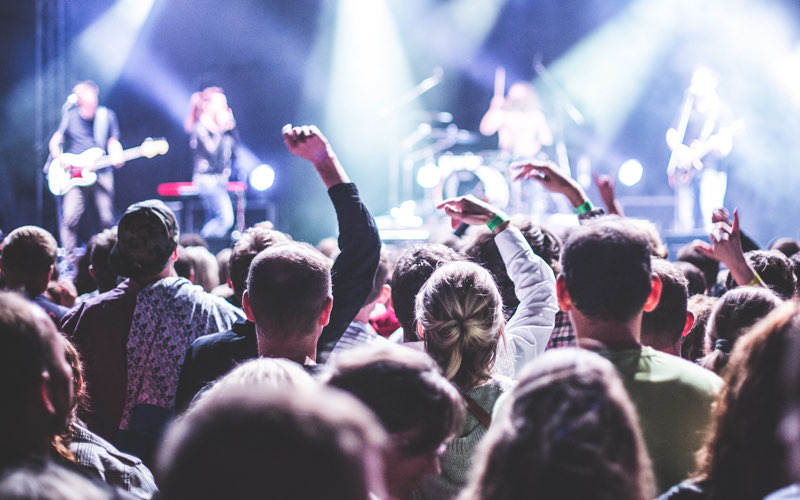 APRIL

2018
Dog Haus opens at Mattress Firm Amphitheatre, Chula Vista, CA
MAY

2018
Top Chef Ilan Hall Joins Our Culinary Team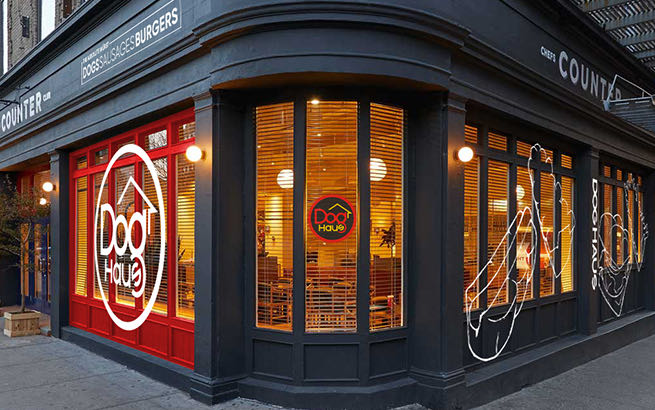 JUNE

2018
Dog Haus NYC Pop Up Opens At SoHo's Chefs Club Counter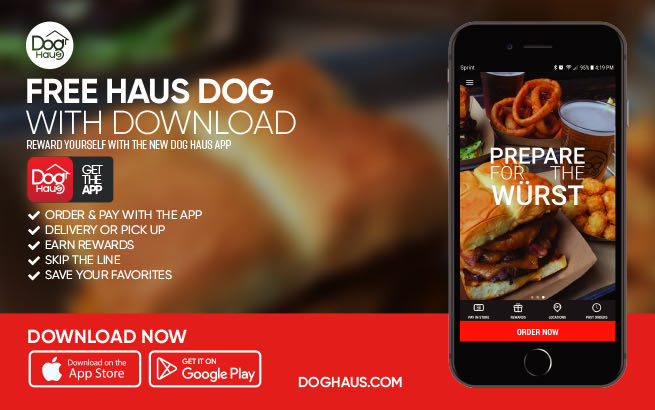 JULY

2018
Dog Haus Launches New App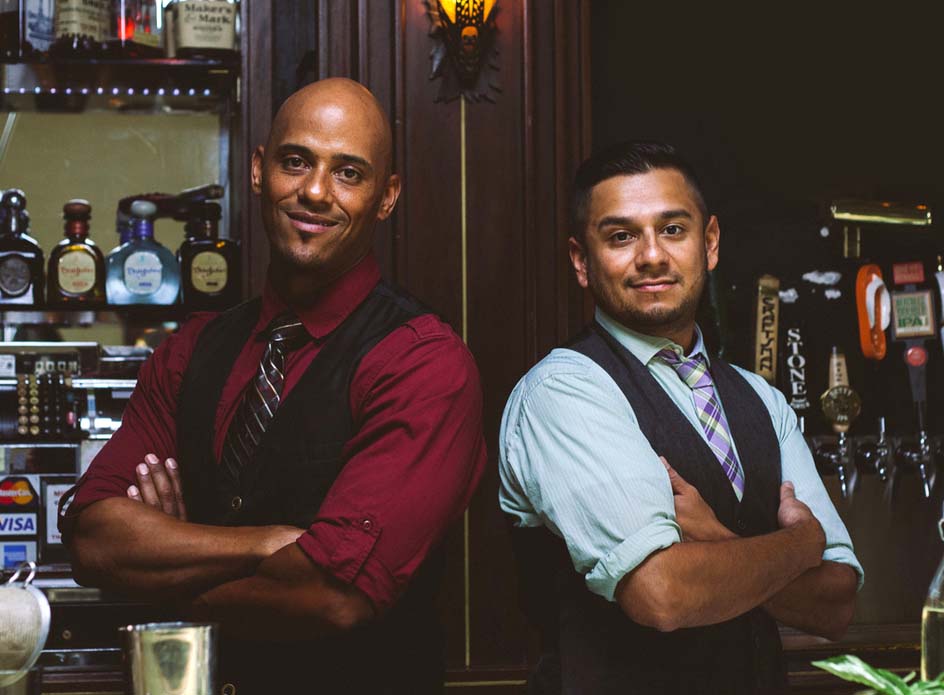 FEBRUARY

2019
Dog Haus partners with celebrity mixologist Phil Wills and The Spirits in Motion to revamp the Biergarten bar program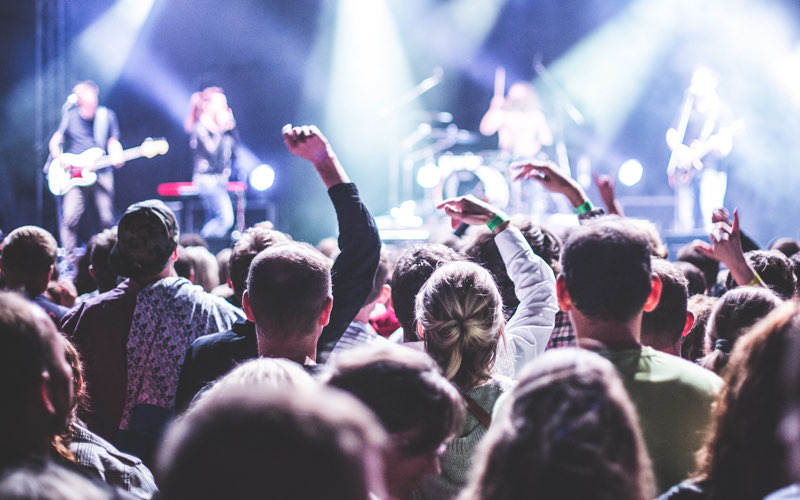 April

2019
Dog Haus Launches Coast-To-Coast Partnership With Live Nation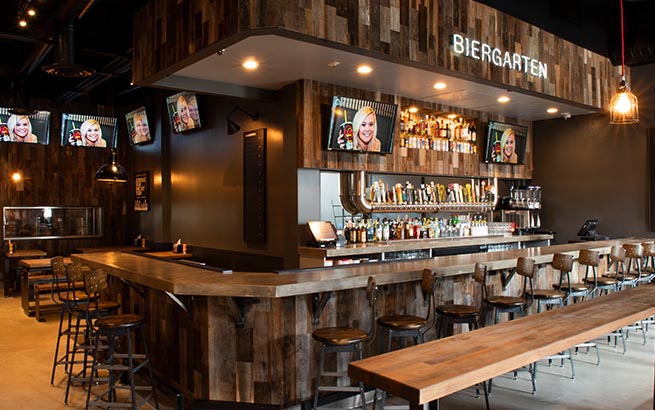 AUGUST

2019
Dog Haus Original Biergarten In Old Pasadena Undergoes Complete Transformation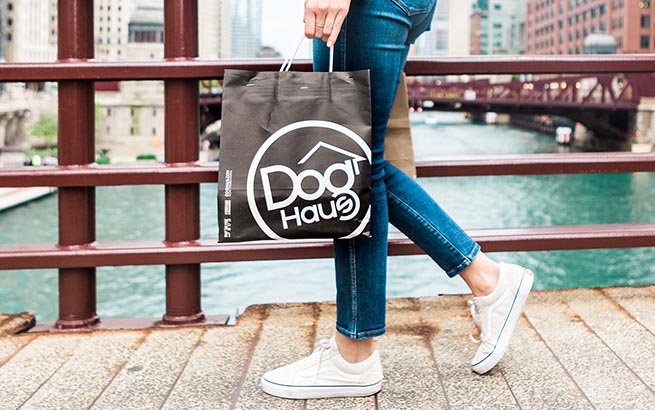 SEPTEMBER

2019
Dog Haus Opens First Virtual Kitchen At Kitchen United In Chicago, IL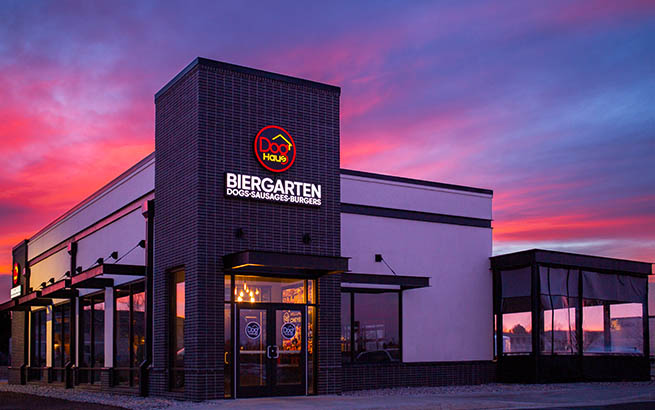 FEBRUARY

2020
Dog Haus Opens First Built-To-Suit Biergarten In Cheyenne, WY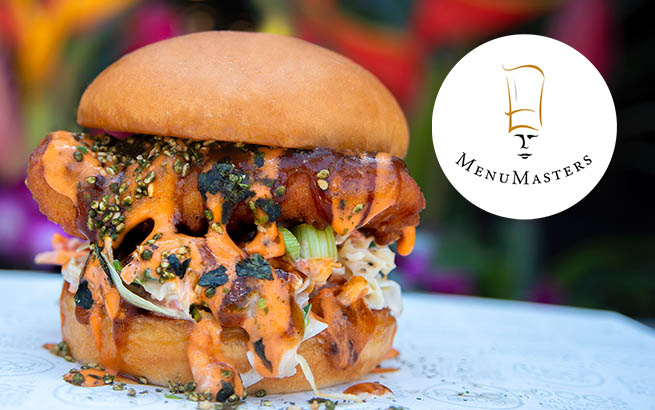 FEBRUARY

2020
Dog Haus Wins Nation's Restaurant News' "Menu Trendsetter" Award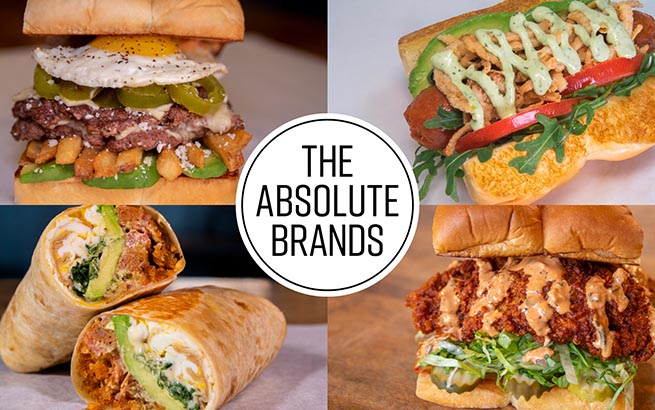 MARCH

2020
Dog Haus' Founders Launch The Absolute Brands
MAY

2020
Dog Haus Named #3 On Fast Casual's Top 100 Movers & Shakers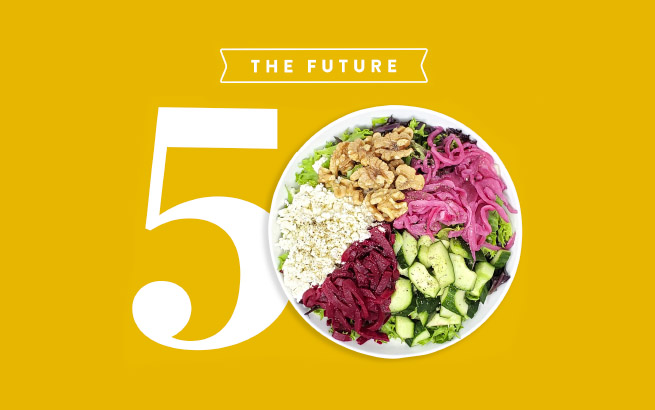 JULY

2020
Dog Haus Ranked #12 On Restaurant Business' Future 50 List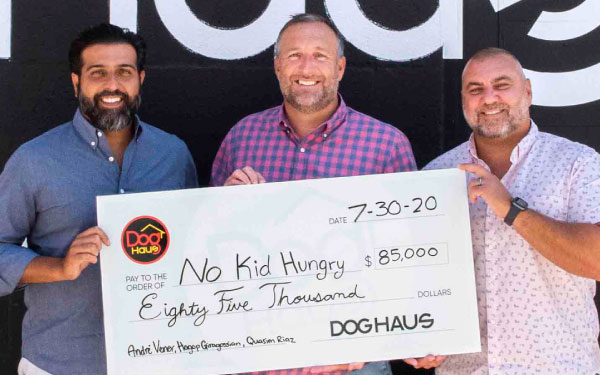 AUGUST

2020
Dog Haus, in partnership with the Chef Collaboration Series, donates $85,000 to No Kid Hungry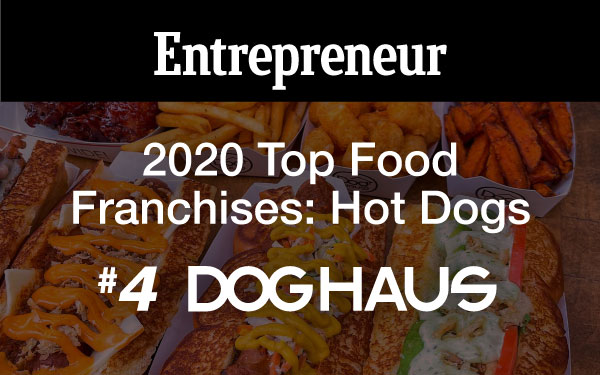 AUGUST

2020
Entrepreneur Magazine ranked Dog Haus #4 on the Top Food Franchises: Hot Dogs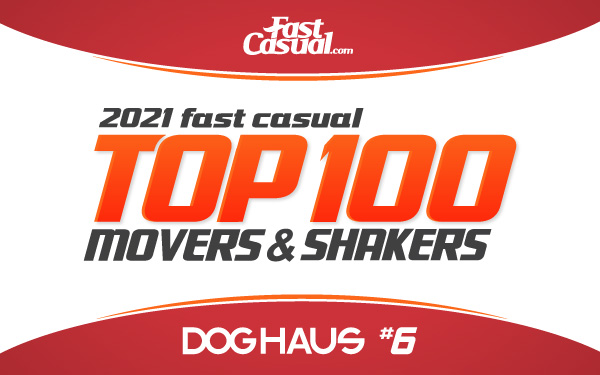 MAY

2021
Fast Casual ranked Dog Haus #6 on the Top 100 Movers & Shakers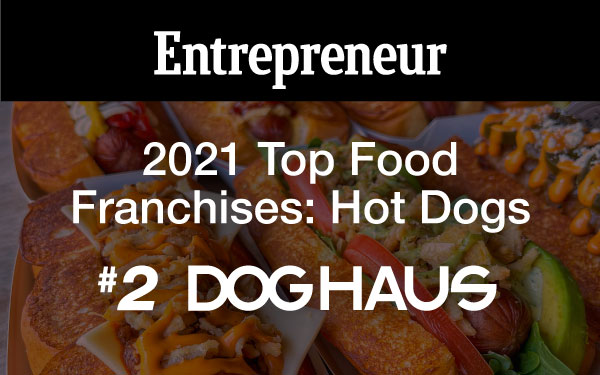 JULY

2021
Entrepreneur Magazine ranked Dog Haus #2 on the Top Food Franchises: Hot Dogs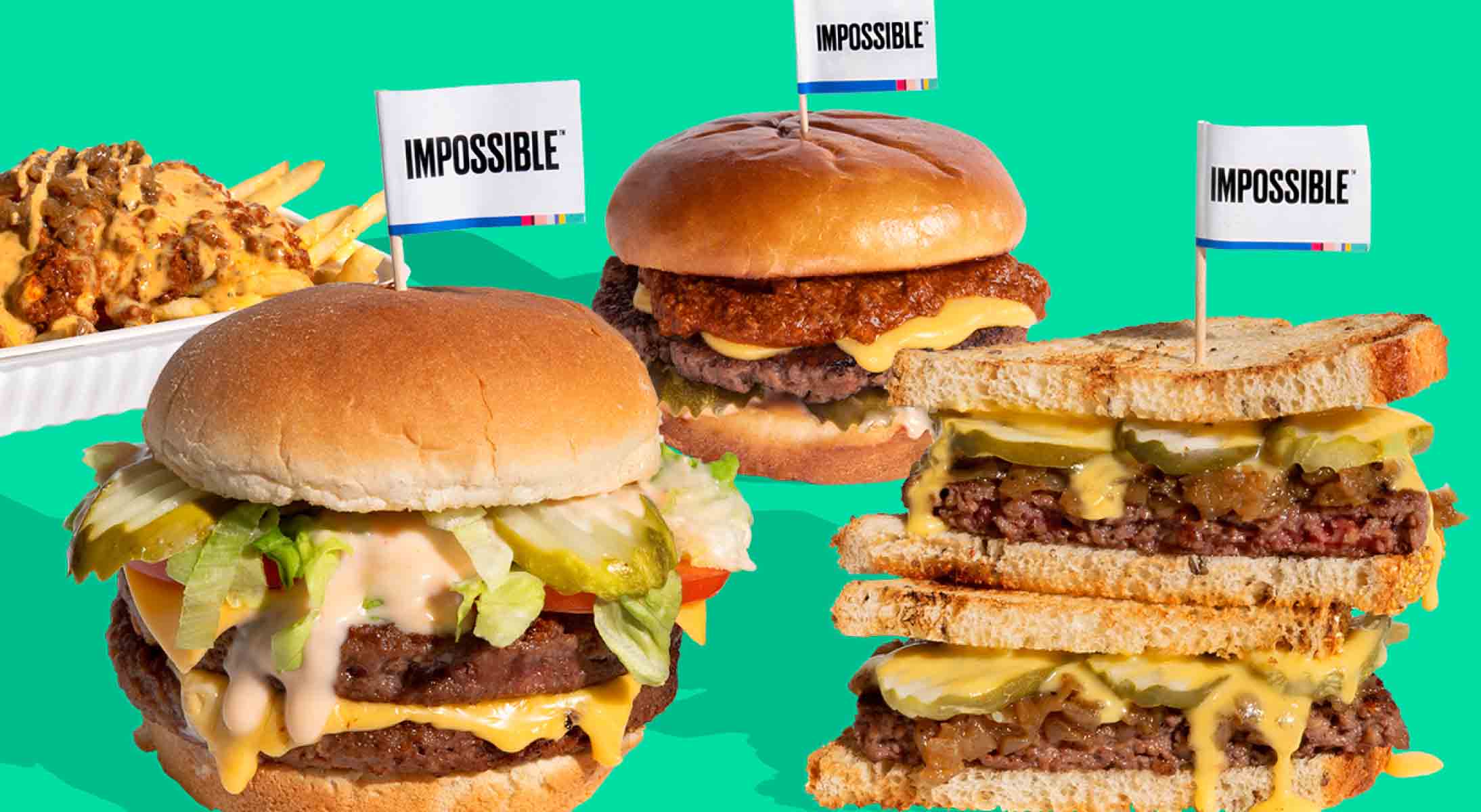 DECEMBER

2021
Dog Haus partners with Impossible Foods™ to launch The Impossible Shop™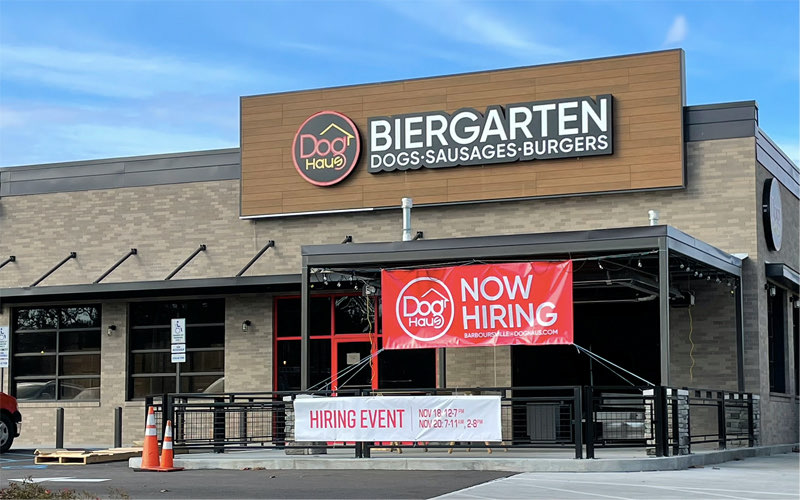 DECEMBER

2021
Dog Haus hits 50 locations in 10 states with the opening of Barboursville in West Virginia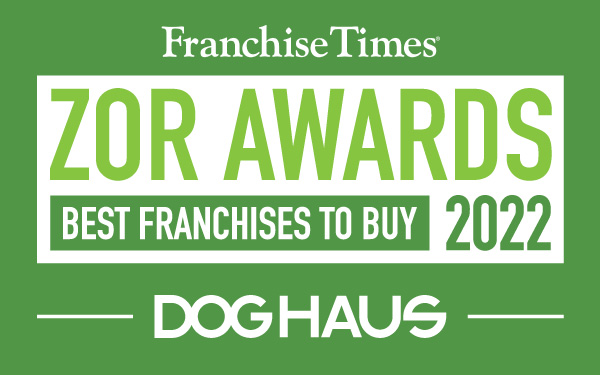 FEBRUARY

2022
Franchise Times awards Dog Haus the Zor Award for "Top Brand to Buy"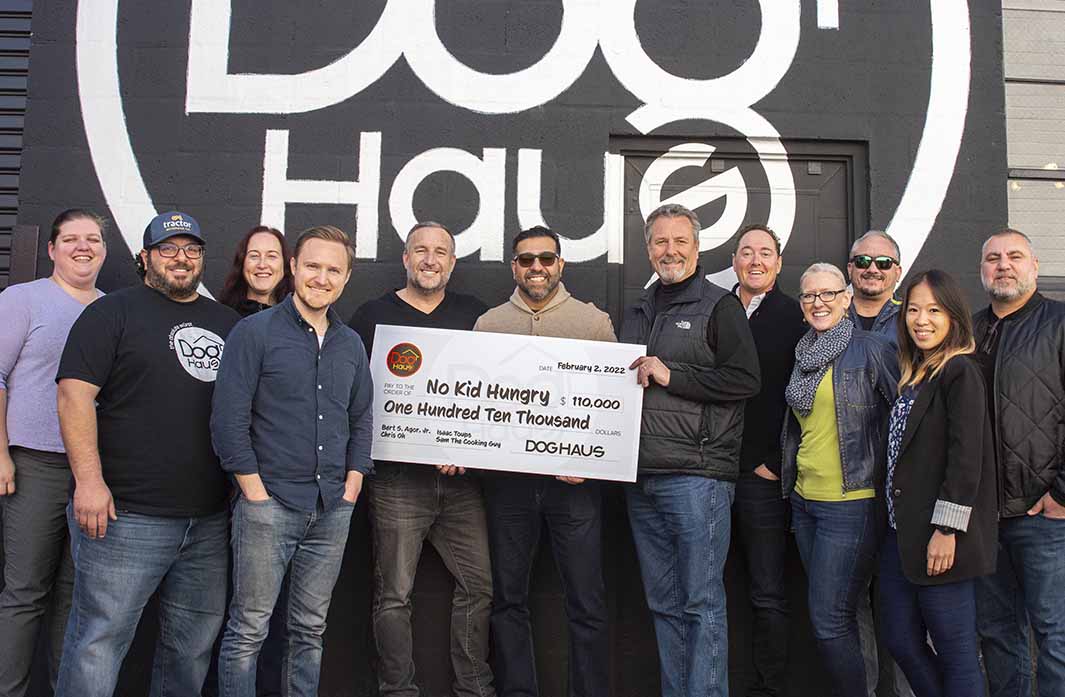 FEBRUARY

2022
Dog Haus, in partnership with the Chef Collaboration Series, donates $110,000 to No Kid Hungry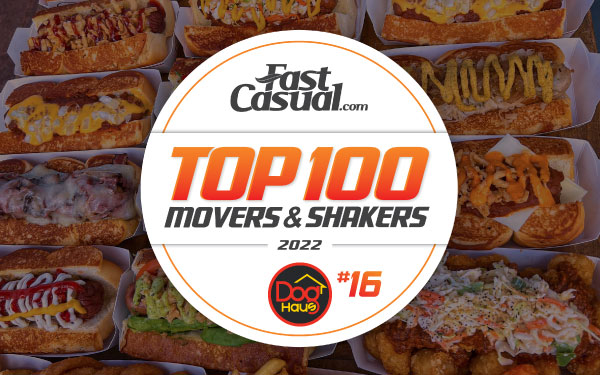 MAY

2022
Fast Casual ranked Dog Haus #16 on the Top 100 Movers & Shakers