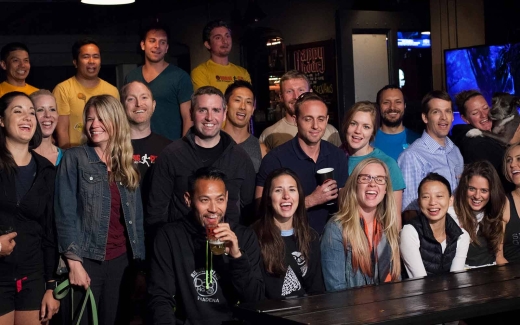 SHARE THE LOVE
We believe that active community support makes everyone's lives better. And we're committed to put that belief into action, so we've created a Dine Out fundraising program that is a simple and effective way for local nonprofits to enjoy food, fun and fellowship while raising money for their favorite cause.
Dog Haus will donate 20 percent of all sales (excluding sales tax) generated by your organization at the Dine Out: the more people you bring in to eat, the more money your organization can make!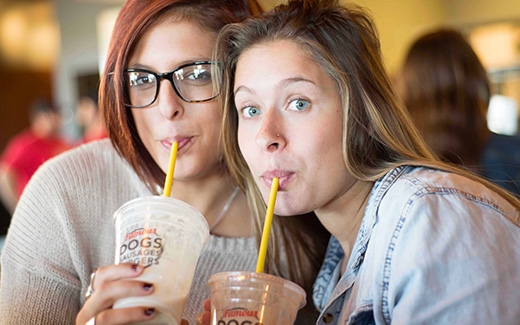 EASY AS 1-2-3
We provide a customizable flyer for you to print and distribute.

During the fundraising event, your guests present a hard copy of your flyer when they order.

After the event, your organization receives a check.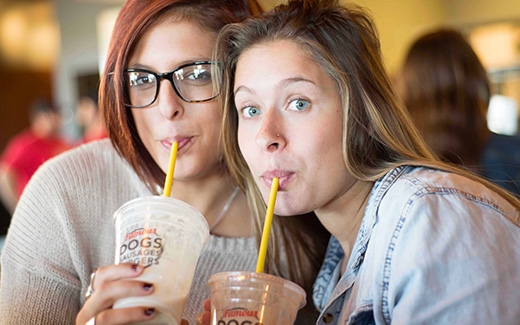 FREQUENTLY ASKED QUESTIONS
What percent of sales is Dog Haus donating to my cause?
20% of total sales (excluding sales tax) that has been generated by your members who attend the Dine Out.
Is alcohol included in the total amount donated from sales?
YES! Unlike most restaurants, we believe in including the total sales from alcohol and beer as well.
When can I hold my Dine Out in the week?
Dine Outs can be held any day, Monday through Thursday, from 11 AM to one hour before closing. To ensure success for the organizations, we ask they request both a preferred date and an alternate date, and that each date requested is at least 3 weeks out from when the request is submitted.
How many people can I bring for my Dine Out fundraiser?
As many as the Fire Marshall will allow! Because Dog Haus locations contribute 20% of net sales to organizations holding Dine Outs, it's best for organizations to bring as many members as possible