PROUDLY POURING LOCAL CRAFT BEER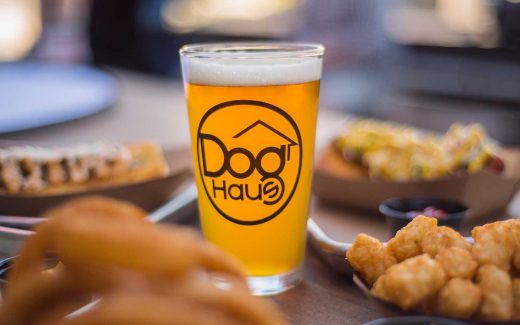 WE GET CRAFTY
When eating a dog, sausage or burger, you can work up a mighty thirst. Fortunately, Dog Haus has the answer: the best craft beers around. We are passionate about curating tap lists that highlight local brews, featuring something for everyone and emphasizing both quality and variety. It's important to us that the beer we serve is as memorable as our food, and that each Dog Haus location's tap list is as unique as its community.
WHAT'S YOUR STYLE?
LAGER
Highly carbonated, with mild flavor and a crisp finish.
PAIRS WELL WITH
BLONDE ALE
Mild malt flavor with low to medium hop bitterness.
PAIRS WELL WITH
HEFEWEIZEN
A cloudy appearance and a prominent yeast flavor.
PAIRS WELL WITH
PALE ALE
Spicy, earthy or aromatic flavors.
PAIRS WELL WITH
Spicy, heat-charred, smoky or aromatic flavors
IPA
A pronounced hop profile from start to finish.
PAIRS WELL WITH
Salty, spicy and fried foods, burgers
AMBER ALE
Malty with balanced hop bitterness.
PAIRS WELL WITH
Burgers, buffalo wings, spicy food, fried food
RED ALE
Malt accented with caramel sweetness.
PAIRS WELL WITH
Rich, spicy and smoked foods, grilled chicken and beef
BROWN ALE
A dark malt with flavors of caramel and toffee
PAIRS WELL WITH
Cheese, meats, burgers and pork
PORTER
Notes of chocolate with mile roast in the finish
PAIRS WELL WITH
Pork, barbecue flavor, sausage, red meat, bacon
STOUT
Coffee, chocolate, molasses, and heavily roasted flavors
PAIRS WELL WITH
Roasted foods, barbecued/grilled foods, salty foods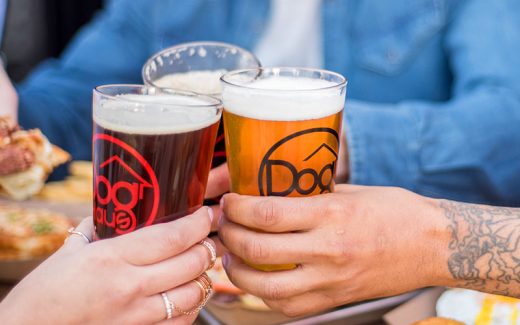 COME PARTY WITH US
Check with your local Dog Haus on any upcoming events featuring a local brewery near you. Come for the beer, stay for the food, score some swag and party with new friends!
Must be 21+ to purchase alcohol. Alcohol not for sale to minors. Please drink responsibly.